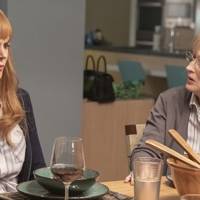 We FINALLY have a release date for Big Little Lies season 2 & it's looking MAJOR!
If you're finding your nights a little empty since finishing Big Little Lies, don't fret - series two is not too far away.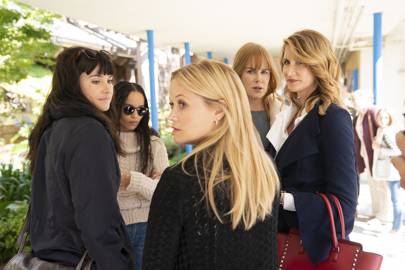 After HBO teased us with a trailer, offering fans a first glimpse at what's in store in the returning series - and Queen Meryl has finally made her arrival - the network has revealed that the show will return in June 2019. Prepare yourself accordingly.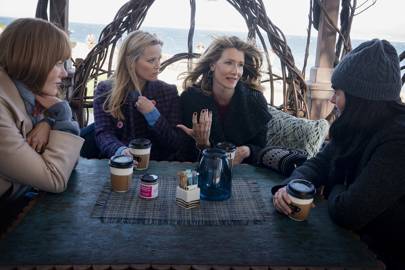 Alongside revealing the release date HBO have given us further glimpses of the our favourite characters. Reese is shown serving side eye with the Big Little Lies gang and Meryl and Nicole appear deep in convo over the kitchen table. It's definitely ganna be JUICY!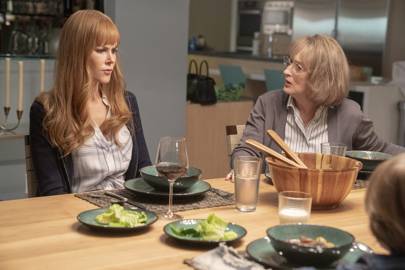 In the short clip HBO also released, we find the women of Monterey - Madeline Mackenzie (Reese Witherspoon), Jane Chapman (Shailene Woodley), Bonnie Carlson (Zoë Kravitz), Celeste Right (Nicole Kidman), and Renata Klein (Laura Dern)- standing in a police lineup, still dressed in the Audrey Hepburn-inspired outfits from the fatal party that ended season one.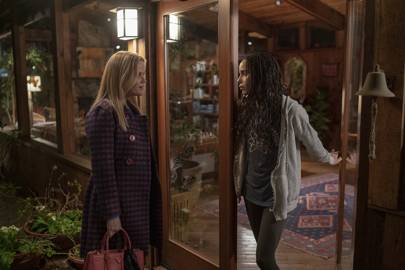 The bit that's got everyone talking though, is the entrance of triple Oscar-winner Meryl Streep. In a dramatic conversation with Madeline, Streep, who plays Celeste's mother-in-law, Mary Louise Wright, begs to know what happened to her son Perry (Alexander Skarsgard), who died on the night of the party. Did someone say 'awards season'?
[ id="1082097487438102528"]
Not one to miss out on the action, Reese Witherspoon shared a still of the prison lineup on her Twitter, alongside the caption "It's all happening."
[ id="1082351352628400131"]
HBO's most recent trailer for Big Little Lies showed clips of Reese and Nicole in full gal pal mode, as well as the debut of the iconic actress Meryl Streep, who serves us all levels of sass and judgement.
All summer long the cast have taken to Instagram to take us behind the scenes of filming.
Laura Dern posted a snap on Instagram wearing an "Andrea Arnold" t-shirt (who was announced as the director of season 2), as the show wrapped up filming last week.
And of course, what would the end of filming be without an emotional AF post from Reese Witherspoon herself?
She wrote: "Feeling so grateful to my #BigLittleLies family on our last day of shooting Season 2! 🌟 You have all inspired me, supported me, made me laugh & cry. Making the second season even more exciting than the last (I can't wait for y'all to see it!!)"
In January it was announced that Big Little Lies cast would be joined by Meryl Streep for the new season, and we've even had a great sneak peek of her character.
Plus, actors - including heartthrob Mr. Skarsgard - will be returning for season 2 when the show airs in 2019.
Bring on next year...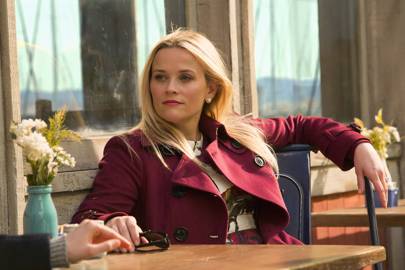 Shortly after the finale of season 1 was aired, Reese Witherspoon shared what assumed was a season two teaser on her Instagram. Posing with co-stars, Nicole Kidman and Laura Dern, Reese captioned the cast photo, "Spending #SundayFunday with these ladies … working on some new lies."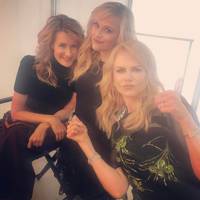 The HBO mini-series was based on the novel by Liane Moriarty and despite the fact that there's no sequel written yet, Reese has previously spoken about working with Moriarty to create one. Reese told E! News: "We're talking to Liane Moriarty, who wrote the book, about how could these characters go on, what would happen?"
Moriarty added: "I have started to think about ways this could continue. The producers have asked me to see if I can come up with some ideas. I wouldn't write a new book but perhaps a new story and then we'll see what happens... I'm absolutely open to it because, once I started thinking, it was too much fun to see what I could do and to see these characters again. And there's definitely places you can go."
The show also stars the likes of Zoë Kravitz, Shailene Woodley and Alexander Skarsgård. If you've already seen it, please can we talk about that finale?
HBO's Big Little Lies S2 returns to Sky Atlantic in summer 2019