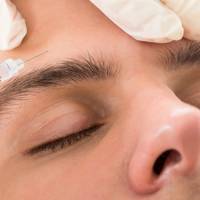 The unstoppable rise of 'Brotox': Cosmetic surgery for men is on the rise... and it's all thanks to Love Island
Cosmetic surgery has become synonymous with small, pert noses, big lips and even bigger boobs. Traditionally, it's always been thought of as the previse of women but scratch the surface and it's clear that men are plagued with the same insecurities.
Take this year's Love Island, for instance, which has already seen the male islanders discuss leg hair, um, bum hair and gym bods. As far as body image goes, Anton has so far compared himself to almost every man in the villa, and while less vocal, it's clear Love Island's set-up is a melting pot of body issues and self-doubt for the rest of the islanders, too – men, very much included.
Since when did getting cosmetic surgery become the norm?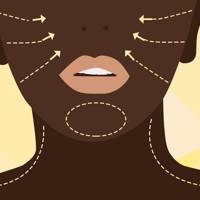 Cosmetic treatments
Since when did getting cosmetic surgery become the norm?
But while everyone's focused on the radical £20,000 makeover contestant Amy Hart undertook before entering the villa or Anna Vakili's pumped-up lips, (just as Megan Barton-Hanson's surgical transformation took up most of last year's headlines), very little has been made of the nips and tucks undertaken by the men. Last year, islander Niall Aslam openly owned-up to having his ears pinned back, admitting he'd received more attention from women after completing the procedure. And while this year's men are keeping tight-lipped for now, it's not unlikely that some have dabbled with procedures like Botox or veneers (like last year's Jack Fincham) in the run-up to the show.
Undoubtedly, cosmetic surgery for men is on the rise. According to the American Society of Plastic Surgeons, between 2000 and 2017, the number of cosmetic procedures performed on men rose by 29 percent and injectable fillers by a whopping 99 percent, while eyelid surgery and liposuction remains one of the most popular treatments among men. It's not just across the pond. In London as many as one in nine men are undergoing 'Brotox' (Botox for men) in their lunch break, according to cosmetic doctor Dr Shirin Lakhani and nose jobs, lipo and skin tightening treatments are being requested with increasing frequency.
What's behind the shift? Harley Street plastic surgeon, Dr Dirk Kremer, believes social media is partly responsible, with the need to be photo-ready 24/7 driving its popularity. "There is definitely more pressure for professional men to continue to look younger to be competitive in the workplace," says Kremer.
Everything you need to know about fillers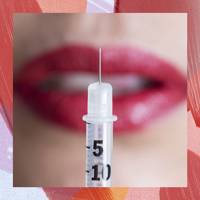 Cosmetic treatments
Everything you need to know about fillers
But beyond that, social attitudes opening up and becoming more liberal has sped pick-up around the procedures along. Men's changing mindset towards their appearance in general, has contributed to the groom boom we've seen over the last five years. "I think it's fair to say that today men have a more open attitude towards cosmetic procedures," says Kremer. They're more aware of what's available, too.
Perhaps the biggest adjustment, however, is the stigma around men engaging in grooming. "If we look back five to ten years, you would find a far lower number of men willing to have cosmetic treatments; not because they didn't want to undergo the procedure, but perhaps because they were embarrassed or did not want others to see them as vain," argues Kremer.
It's clear that men are feeling more comfortable about taking care of themselves, and rightly so, but is the rise of plastic surgery a side effect of a social-media generation (as many claim) or a win for self-empowerment?
As experts claim 25 is the prime age to have Botox, one woman tells us what she wishes she'd known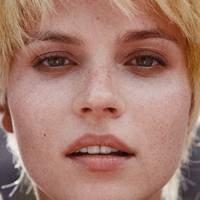 Botox
As experts claim 25 is the prime age to have Botox, one woman tells us what she wishes she'd known