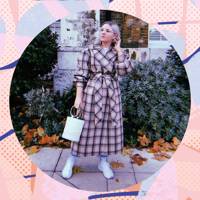 Charlie Chooses: The 7 high street buys you should add to your shopping list this week, according to our Fashion Editor
It's not true when they say Fashion Editors only wear designer labels. If only it were...
The devil may well wear Prada, but the rest of us are relentless bargain hunters at heart (can you blame us, when our job requires us to wear a fresh outfit for every show, every party, every season?).
And while that may break down the fourth wall illusion that I'm sat at my desk right now with my hooves parked in some new season Stella sneakers, it does mean that I know our Great British high street like the back of my hand.
Here's what I'm buying and wearing this week...
1. The tiered maxi dress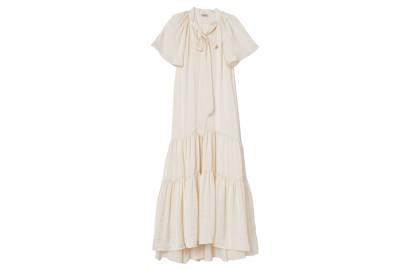 Welcome to the week of shapeless dresses. What else is new, I hear you holler. Well, while I may be a sucker for a floaty midi, I doubt you've ever seen me champion one in cream. But even I'm happy to risk being washed out in this, thanks to those elegantly draped sleeves and tiered skirt. I'll be wearing it everywhere but weddings.
Buy it now, £69.99,
2. The toe-loop sandals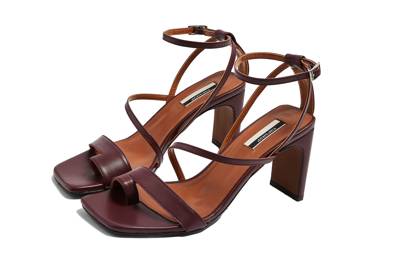 So you know I'm fond of a toe-loop, but did you also know that I have a real penchant for what I call 'sliced' heels? Almost like a block heel has been cut, it's wider than a stiletto but not much deeper. This pair fuse both elements and are my absolute dream sandal. The oxblood hue renders them appropriate for every season.
Buy them now, £69,
3. The dusty lilac blazer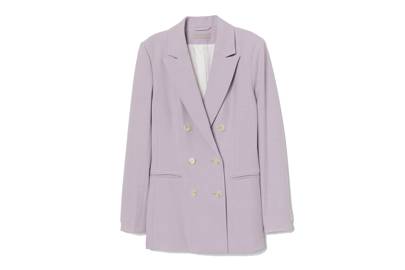 Typically a layer worn either as part of a trouser suit or as a smart layer, there's something about this dusty, boxy blazer that I like because of its slouchy, relaxed feel. The fact that it's one of my favourite colours is merely incidental. I'll be wearing it with a white tee, cropped, straight leg, indigo jeans and barely-there sandals.
Buy it now, £39.99,
4. The layered pearl necklace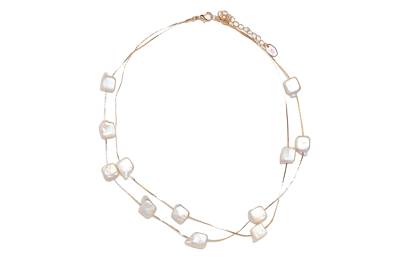 Thanks to the mainstream's rediscovered interest in pearl-embellished pieces, brands have had to be creative in their offering. Often found decorating headbands, draped around ankles or dripping from earlobes, right now it's this take on the classic necklace that I'm into. Just as chic atop a crew-neck tee as with a slip dress.
Buy it now, £17.99,
5. The one-shoulder slip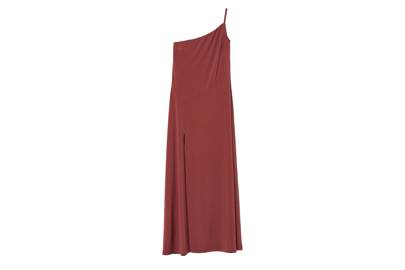 We've been inundated with slip dresses over the past couple of years, and while I'm far from over them I am looking for relatively new incarnations. This one-shoulder number is the perfect such piece, and one I'll be wearing with both elegantly strapped sandals and stomping great dad sandals for the duration of summer.
Buy it now, £34.99,
6. The ankle-cuffed sandals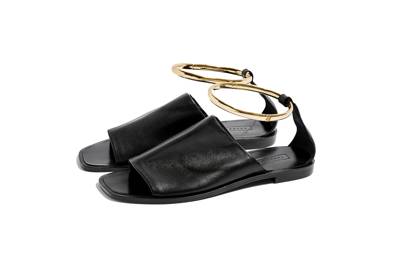 This season, the two biggest trends in footwear can be found at opposite ends of the scale. Straddling a half-way spot between both the barely-there sandal and Velcro-strapped flats are these ankle-cuffed kicks. With a wide, imposing upper, slim sole and elegant anklet-style strap, I'm struggling to find a better-balanced pair.
Buy them now, £46,
7. The bow-strapped mini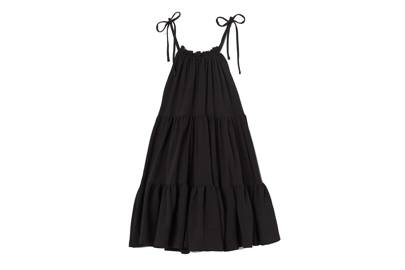 You probably know by now that I'm not particularly well-versed in the art of the mini, but, inevitably, the loose shapelessness of this one caught my eye. I'll be wearing it as a fun layer atop a white t-shirt, jeans and mules in England, and might brave it alone while abroad this summer with some low-heeled sandals. Oo-err.
Buy it now, £24.99,
The 10 things we'll all be wearing this season now that the weather's *finally* warming up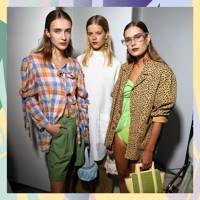 Fashion Trends
The 10 things we'll all be wearing this season now that the weather's *finally* warming up