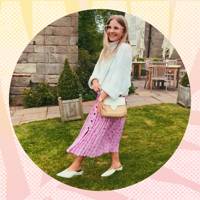 Charlie Chooses: What's on our Fashion Editor's high street shopping list this week?
It's not true when they say Fashion Editors only wear designer labels. If only it were...
The devil may well wear Prada, but the rest of us are relentless bargain hunters at heart (can you blame us, when our job requires us to wear a fresh outfit for every show, every party, every season?).
And while that may break down the fourth wall illusion that I'm sat at my desk right now with my hooves parked in some new season Stella sandals, it does mean that I know our Great British high street like the back of my hand.
The woolly jumper (and 9 other high street pieces) you NEED to buy this autumn according to Instagram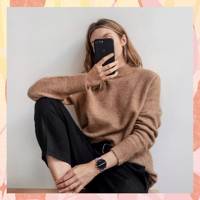 Instagram
The woolly jumper (and 9 other high street pieces) you NEED to buy this autumn according to Instagram
Here's what I'm buying and wearing this week...
1. The autumn floral midi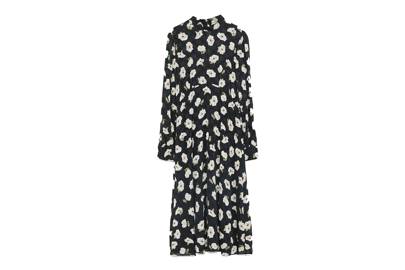 *Breaking news claxon* I'm into floral midis. Still. But this one deserves its spot in my wardrobe as it is completely different. Honest. As opposed to the teeny tiny speck-like florals I tend to plump for, these blossoming blooms are a whole other ball game.
High neck and long-sleeved, I'm wearing this sans jacket with white boots during this transitional period, and layering it beneath a silky black duster coat with black pointed boots of an evening. As things cool down further, I'll wear it beneath a chunky white knitted sweatshirt and black biker boots.
Buy it now, £39.99,
2. The leather safari jacket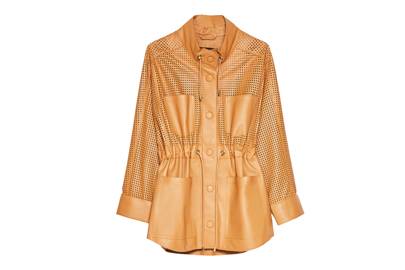 I'm very much a creature of habit when it comes to my jacket repertoire... if it's trench-cut and duster-length then I want it. But just as I make a conscious decition to mix things up a little, this laser-cut number introduced itself into my consciousness.
Admittedly a smidge pricey (read: v pricey), just one touch of the butter-soft leather proves its worth. The drawstring waist and deep pockets are merely a bonus. I'm envisioning this with flared white jeans and a slim, pointed white boot.
Buy it now, £290,
3. The tartan ankle boot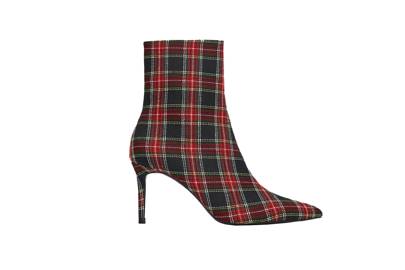 Animal print may be absolutely everywhere you look right now, but bang on cue, there's another trend ready to usurp it. And, almost as if it were planned, it's perfect for fast-approaching festivities.
Tartan is adorning a whole host of accessories right now, which is ideal if you daren't jump in headfirst via, say, a kilt. This boot is my favourite so far. I'm wearing them with everything from navy kickflares to cropped slim-legs, midi skirts to floor-skimming maxis.
Buy them now, £69.99,
4. The satin evening bag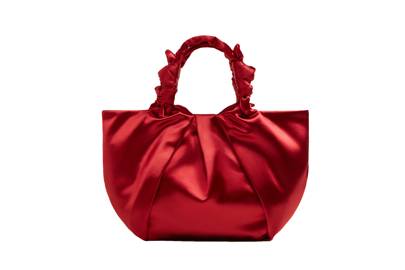 Still toting your straw tote or wicker cross-body about? I hate to be the bearer of bad news, but bags have had a v fancy update this season and it's time to swap your summer option for something a whole lot more evening-friendly.
Top of my list is this knotted satin number, which is an absolute blessing as I have a dangerous penchant for ludicrously expensive ones. So prepare to see me toting this delicious hand-candy shamelessly from one Christmas party to another. Ain't no-one got time for handbag-switching all season.
Buy it now, £49.99,
5. The lilac suede mule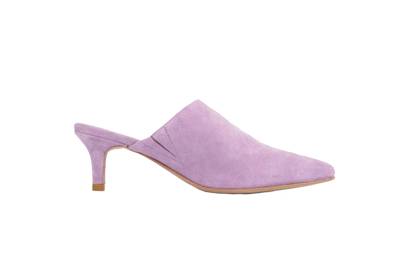 We all know I love a mule, so when I spotted this lilac pair with a pointed toe I squealed with delight. And snapped them up pronto in preparation of a week storming around London Fashion Week.
By no means a fleeting love affair, I'm still obsessed weeks later and snapped up a second pair this morning. I now have one pair for the office that I can run to meetings in and jump on the tube wearing, safe in the knowledge that if anyone steps on my toe or I scuff the fabric, I have a pair reserved for fancier occasions. (Is that lame? It sounds lame now I've said it out loud...)
Buy them now, £33,
6. The coated checked trench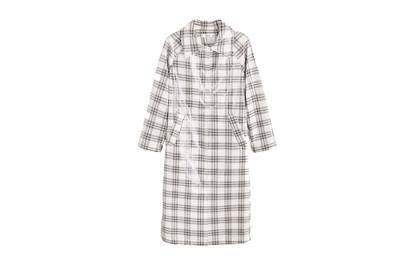 If tartan is a bit punchy for you, then you'll be thrilled (I'm sure) to know that it's not only checks of the festive variety that are bang on trend this season. In fact, anything gridded will serve you well in the style stakes.
And - despite what I said r.e. item number 2 and 'new directions' - I will never not be obsessed with a trench. This coated one is perfect for the current in-between season with its pale hue counteracting the practical, waterproof nature, lifting it from the depths of winter.
Buy it now, £139.99,
7. The jacquard-weave dress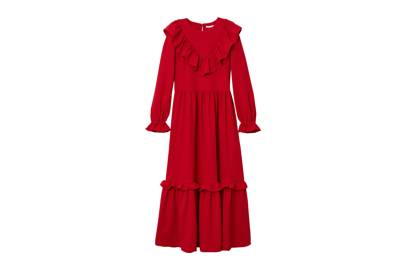 Confession time: I hate red. I can't wear it. I'm v blonde and v pale, and if someone so much as whispers a potentially awkward situation, my face flares transitions into a juicy juicy tomato. But I'm contemplating forgoing my own rule for this dress.
Have you ever seen a prettier dress? The knee-height frill, the elasticated, flared sleeve, the closely-weaved jacquard print - I'm into it all. Perhaps I'll just pile on the foundation...
Buy it now, £49.99,
The perfect boot (and 9 other designer items!) that are worth splashing the cash on this autumn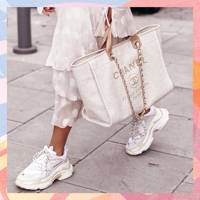 Shopping
The perfect boot (and 9 other designer items!) that are worth splashing the cash on this autumn