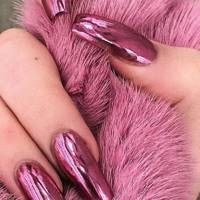 Every single detail you need to know about applying and maintaining acrylic nails
If you're a lover of nails so fierce you could probably cut yourself a piece of brie with the tip, chances are you're a big fan of acrylics. We don't blame you, tbh, as acrylic nails are the only way to make your mani last weeks on end with no signs of chipping or breaking - and let's face it, whether there's festive nail art or a bridal manicure to maintain, longevity is key.
Plus, you're in good company, with Khloe Kardashian and Kylie Jenner rarely seen without an impressive set of claws. They're both big fans of the coffin-style nail shape, as well as the occasional stiletto.
But what exactly are acrylic nails? What are they made of? Does regular wear damage the nail? How much longer do acrylics last compared to a regular nail polish?
We grilled Sherrille Riley, founder of , to answer our questions about all things acrylics...
There's a nail varnish called 'LAIDback' and the colour is even more suspicious than the name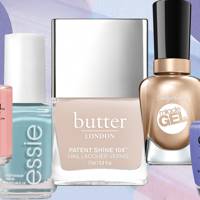 Nail Varnish
There's a nail varnish called 'LAIDback' and the colour is even more suspicious than the name
What are acrylic nails?
Acrylic nails are artificial nail extensions made of acrylic plastic, placed over your natural nails. This can be done to match the nail shape or to extend the nail length. They are perfect for people who want the look of long nails but have trouble growing out their own nails or have weak nails that break easily.
It's easy to get confused between acrylics and hard gels, especially since more and more salons are offering both. The two share a lot in common - both are part of the acrylic family, last for weeks on end and can be used to add length to nails. The difference lies in the type of plastic they're made of.
If you want extra length, the nail technician may glue a "tip" to the end of your nail bed, and apply acrylic gel over the top. Another technique for adding length is to use a "form", which is like a little piece of card that the technician builds the nail tip around, and which is removed after the formula has set.
How do you apply acrylic nails?
A mixture of liquid and powder is used to create a hard protective layer on the natural nails to make them look longer and stronger.
How long you can keep acrylic nails on?
Acrylic can be worn for a long period of time as long as you get infills every 2-3 weeks. "I'd suggest a complete soak off every three months so that natural nails can breathe. Your natural nails can also be treated to a course of repairing ," she said. The innovative treatment fuses the top layers of the nail bed together for improved strength.
How you can care for acrylic nails at home and make them last longer
Many people get acrylic nails to have stronger natural nails but Sherrille says they actually weaken and damage natural nails long-term (beware picking off your acrylics!). "To maintain them at home, avoid prolonged exposure to water and wear protective gloves for household cleaning and pot washing," she advises. She also recommends using a good cuticle oil for maintaining a healthy nail bed and cuticles.
Beauty blogger shows off the harsh reality of picking off acrylic nails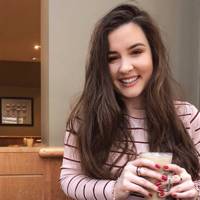 Nails
Beauty blogger shows off the harsh reality of picking off acrylic nails
Best places in London to get acrylic nails
, Fitzrovia & Shoreditch
, Soho
, Fulham
, Chelsea
, Stratford
If you're having problems with nail ridges or white spots on your nails, we got you girl! Then check out our gallery of the best and newest nail designs to inspire you.