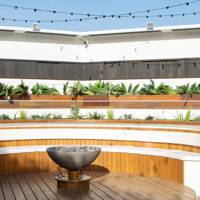 So this is apparently when Love Island 2019 starts and it's SO soon
Arguably the greatest thing to grace reality TV, like, ever, Love Island has had us racing to our sofas for the past few summers quicker than Caroline Flack on her way to boot an islander out of the villa.
And now, a year since we were blessed with Hayley's analysis of Brexit, Georgia's undying loyalty and Dr Alex's discombobulating sunburn, Love Island 2019 is upon us.
GLAMOUR UK will be jetting into the villa in the coming weeks to keep you up-to-date with all the essential details and insider hacks. In the meantime, here are all the essential details that every Love Island aficionado needs to know.
Let's crack on...
When does Love Island 2019 start?

While ITV haven't actually confirmed it for sure, reports on a Love Island Twitter fan page say the much-anticipated show will be gracing our screens on Monday 3 June. The tweet read: 'Rumour has it Love Island starts on 3rd of June pass it on.'
We're yet to receive official confirmation but the show usually kicks off at the start of June so we're pretty convinced the fan page may be on to something.
Who's in the cast?

We won't find out the final cast until just before the show returns but there's been a plethora of rumours flying around about who might join the line-up.
From Rochelle Humes's sister to Leigh-Anne Pinnock's sibling, there's been a whole host of names rumoured to be joining. We'll update you when we know for certain who'll be a part of your lives all summer.
Who is presenting the show?

Good old Caroline Flack will be back once again to present the much-loved show that she's starred on since its incarnation.
What we want from Love Island 2019, according to freelance journalist, Marie-Claire Chappet

Love Island may not be back on our screens yet, but the ITV bikini-based reality show has been hitting headlines for famously receiving more applicants than Cambridge and Oxford universities combined. The upcoming series saw 85,000 hopeful contestants applied to appear on ITV's Love Island, surpassing the 36,000 who applied to Oxbridge. So, what do you want to see from Love Island 2019? Another Jani, more drama, more NHS staffers?

The persistent criticism of the show, besides the duvet dancing after dark, is its lack of diversity. It presents a remarkably narrow-view of UK society. More representation for different facets of society would be an excellent place to start.

The cast of Love Island are a homogenous bunch, and by that I don't just mean race, which is in itself another issue entirely. The inclusion of Camilla Thurlow last year and Dr Alex this year, have exposed some rather uncomfortable truths about the still rigid divides that exist in our society. Both were shocking anomalies: posh people.
These are the 5 Love Island stars with the most fashion influence (and their most-copied looks)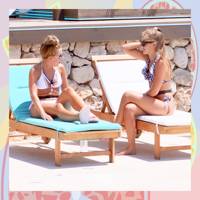 Love Island
These are the 5 Love Island stars with the most fashion influence (and their most-copied looks)
Put simply, Love Island invites only one type of person. The fact that there was a doctor, a lawyer, a civil servant and a nuclear engineer in the house this year, was remarkable. Yet neither Rosie, Zara or Wes stood out because they still fit the Love Island mould; their dress sense, colloquialisms and cultural frames of reference were harmonious. It was only Dr Alex's inclusion that really ruffled some people's Missguided bikinis.

The worship he received from the islanders was borne out of a curious blending of awe and pity. This curdled within him to become a worrying sense of entitlement that bordered on INCEL behaviour. "I am poor unlucky in love Dr Alex", he practically printed on his T-shirts, "should you not feel obligated to love me?" "You can bring a DOCTOR home to your mother", the other islanders practically screamed at any incoming females, at the same time as sexually rejecting him themselves for the seemingly insurmountable gulf in their experiences.
This Islander walked out of the villa three times... and we never knew about it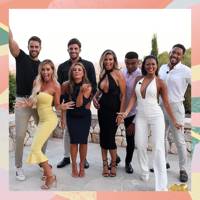 Love Island
This Islander walked out of the villa three times... and we never knew about it
Samira suffered a similar fate to Alex in the romance stakes, but her plight was never as agonised over, nor as pitied as Alex's. Alex's lack of romantic success was practically unthinkable because - doesn't every woman want a doctor, even a supremely awkward one? Yet Samira's consistent rejections were just as upsetting to watch, and came with none of the support - nor the shock.

Samira was the only dark-skinned women of colour in the villa. She herself has spoken about it at great length since leaving the show. She has disclosed how, despite not wanting to, it was hard not to attach a racial element to her constant knock-backs and lack of screen time and the responsibility she felt to represent on the show. She would not have felt this unnecessary burden, nor felt so isolated, were the cast more naturally diverse.

It's the final day you can apply for Love Island 2019! We grilled the old cast and producers for their insider hacks to ensure you get an audition...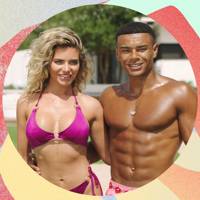 Love Island
It's the final day you can apply for Love Island 2019! We grilled the old cast and producers for their insider hacks to ensure you get an audition...
Diversity in terms of race and class is one thing, and trust me, I would love to see a show that showed a more varied range of intellects, races and social groups. But unless this mix is a truly authentic one, and not just the tokenism of an A&E doctor air-dropped in like a Red Cross package social experiment, I would rather see something completely different.

Next year I want an LGBTQ Love Island. I don't want it to be called that, I also don't want it to be a secondary show alongside Love Island in its regularly scheduled heteronormative mould. I want it to be next year's Love Island, exactly as it is, but with queer and trans contestants instead. Sure, the logistics may be tricky, but how bloody glorious would it be, if the most popular show on TV right now gave its platform to the LGBTQ community and, instead of othering them into their own version of the show, just gave them the show for the entire summer?

I want to see the British public as invested in the love lives of same sex couples as they got about Jack and Dani. The enormous window of opportunity the Love Island producers have cannot be wasted. With this great power over our summer watching habits comes great responsibility. I hope they use it wisely. A lot of positive change could happen if they do.