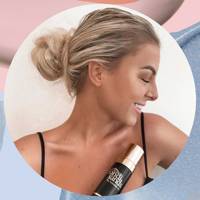 The world's best-selling fake tan brand has launched a 'liquid gold' that works in just minutes
Get ready for your fake tan regime to be completely overhauled as the best-selling fake tan brand in the world, , is releasing an amazing new product.
Described as 'liquid gold', the Aussie brand's new Self Tanning Foam is set to make looking bronzed and beautiful even easier this winter.
Bondi Sands' products all fly off the shelves so we predict the Liquid Gold Self Tanning Foam will be in high demand, too.
It costs £12 and is available online and in pharmacies.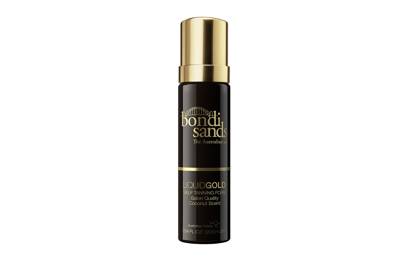 Liquid Gold Self Tanning Foam is different to other products as it's a dry oil, so you just need to smooth it onto your skin, wait a couple of seconds for it to be touch dry and then you are able to dress - no showering it off and no staining your clothes. Genius!
The product, which is infused with the smell of coconut and also enriched with Argan oil, develops over two or three hours without having to be showered off.
Blair James, the co-founder of Bondi Sands, told : "Bondi Sands Liquid Gold Self Tanning foam really is the perfect match [of Liquid Gold and Self Tanning Foam]. Combining our world's best selling self tanning foam and the cult favourite Argan oil infused Liquid Gold, Liquid Gold Self Tanning Foam delivers a golden natural tan, that leaves your skin hydrated for a long lasting effortless tan."
The product, which only launched in October, is already being hailed as a must have by beauty influencers and experts including YouTuber, .
The best fake tan products that will help you sustain your summer glow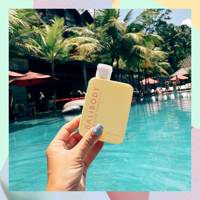 Fake Tan
The best fake tan products that will help you sustain your summer glow
Brittney told her followers: "You guys know I've been a Bondi Sands girl for years now, every week without fail!
"I'm so excited about their newest addition to their range, Liquid Gold Tanning Foam! This baby is a combo of their best selling foam, mixed with their dry oil! It dries instantly, no shower required, pop it straight on and head out the door! LOVE!."
Bondi Sands' 1 Hour Express Tanning Foam sky-rocketed in January, making it the best-selling tan in the world.
Melbourne-based founders, Blair James and Shaun Wilson, launched the Bondi Sands brand five years ago. Their plan was to create a tan that didn't smell or make you look like you had been tangoed, while being affordable and creating a natural-looking glow.
In Australia, it sells over 55,000 bottles every month, while in the UK it's nearly 15,000.
We tried Bondi Sands Express Foam and this is what one hour developing time gets you...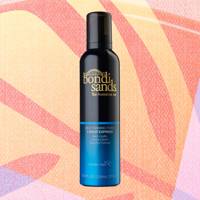 Fake Tan
We tried Bondi Sands Express Foam and this is what one hour developing time gets you...
Wondering if you should get a spray tan before your holiday? Well, we have all the answers. Now check out the best of the rest from fake tans on the market...
Alpha Beta Glow Pad Gradual Glow, £30,

Results? Fancy a natural-looking, buildable tan without the fuss? Thanks to their easy-to-use design, these single-use wipes cut out the need for extras. Great for getting that glow on the go.

Bonus Features: Gentle exfoliating acids in the formula work to smooth the surface of skin, and help ensure an even, streak-free finish.

The Body Illuminating Tan Drops, £42,

Results? That fresh, dewy, I-just-returned-from-the-beach-but-kept-my-SPF30-topped-up kind of tan.

Bonus Features: These handy drops can be added to any body lotion, oil or moisturiser to transform it into a bespoke self-tan. Add one drop for a weekend by the beach, or four for full on bronze brilliance.

Self Tan Purity Bronzing Water Mousse, £31,

Results? An instant light gleam that develops into a golden tan with a noticeable glow.

Bonus Features: The formula feels refreshing to apply thanks to its Green Mandarin Water base and the hibiscus extract helps to shield skin from damage.

Coconut Dry Oil Tan, £25,
Results? A heavenly-scented, natural-looking and skin-loving self-tan that lasts for five days.

Bonus Features: It is bursting with anti-oxidants to fight off free-radical damage caused by pollution and UV rays.

Over It Magic Self-Tan Eraser, £17.95,

Results? Not only does new self-tanning brand Isle Of Paradise's formulas provide a flawless - and more importantly, odourless - bronzed glow, but this nifty product is essential for any mishaps or removals because, let's be honest, all good tans must come to an end.

Bonus Features: This magic remover gently exfoliates with glycolic acid but is also infused with coconut, chia seed and avocado oils to nourish.

Bondi Sands Self Tan Foam Dark, £14.99,

Results: A really dark tan with golden undertones, for the ultimate Australian beach babe look.

Bonus Features: Dries in seconds and you can even shower after one hour (or try the one hour express for an even quicker, deeper colour). Ideal for those with olive skin as the results are really rich in colour - although it has gorgeous golden undertones that work brilliantly on fair skin types as well.

Body Blur, £29.95,

Results: Not just a tanner, this blurs a multitude of imperfections and is especially effective on the legs.

Bonus Features: What's more, it washes off, so don't panic if something goes wrong!

Pre-Shower 10 Minute Tan, £13.95,

Results: A natural glow with rich bronze undertones that gets gradually darker.

Bonus Features: Revolutionary, this streak-free formula makes it ideal for fake tan beginners. Apply it before the shower and let it dry for 10 minutes, then wash off the product - and watch it (magically) get darker throughout the next few hours.

Transforming Body Lotion With A Hint of Colour, £19.50,

Results: Our go-to for achieving healthy-looking skin. It brightens the complexion, while giving it a subtle golden glow that washes off. Making it ideal for the fake tan commitment-phobes, or for quick fix-ups.

Bonus Features: Not only does it enhance and even out skin tone, it is also a hydration bomb, restoring the skin's smoothness and moisture.

Body Tinted Lotion, £20,

Results: A deep tan with gorgeous golden undertones, the colour gets richer by the day, and the finished look is vacation-worthy.

Bonus Features: The lotion formula makes it for a super easy and smooth application, no missed spots or streaks with this one.

Ambre Solaire No Streaks Bronzer Dry Body Mist, £10.99,

Results: A no-nonsense multi-angle spray tan that leaves a light tan, ideal for a subtle glow. A perfect product if you're new to the world of self-tan sprays.

Bonus Features: Multi-angle dry mist spray, apricot extracts to moisturise skin, quick-dry, no need to rub.

Sublime Bronzer Overnight Elixir, £14.99,

Results: Fake tan formulas are constantly evolving, and L'Oréal Paris' overnight elixir is incredibly practical and a real time-saver. Wear this at night to wake up to the perfect subtle tan.

Bonus Features: Overnight wear and it WON'T stain your sheets.

Marula Dry Oil Self Tan, £39,

Results: We adore this new concept of a dry oil tan. Opt for it if you'd like a smooth, golden, buildable tan.

Bonus Features: It has an SPF 50, which is seriously impressive in a tanning product.

Delicious Self Tanning Cream, £25,

Results: If you're really pale and thought there was no salvation, this one is for you. This tanner's tinted caramel colour works wonders on all skin shades and types.

Bonus Features: A scented velvet-like cream for smooth sun-kissed skin.

The Face and Body Gradual Tan, £80,

Results: Perfect for a no streaks application and an instant glow.

Bonus Features: Build up to your desired shade with daily applications. Super easy to use and delicate on the skin - ideal for fake-tan beginners.

Tranformation Ultra, £49.99,

Results: A gorgeous dark golden glow, which fades evenly.

Bonus Features: This revolutionary formula allows you to continue to build your tan after you've washed it off, too. You simply apply your product as you would normally, leave it on for 45 minutes-2 hours (depending on how deep you'd like your tan), then wash it off. During the next ten hours, your tan will develop.

Hoola Zero Tanlines, £25.50,

Results: An even, golden tan that makes you feel like you've been on holiday for two weeks at least.

Bonus Features: Its seriously cool packaging and super sweet smell.

Brazilian Tan Airbrush, £52,

Results: Airbrush technology that gives you an instant glow that develops into a golden tan. Contains coconut and aloe vera; perfect for a pre-holiday colour boost.

Bonus Features: Quick dry, streak-free coverage, moisturising ingredients that allow a longer-lasting tan.

Bake Airbrush Instant Self-Tan, £24.95,

Results: An airbrush spray tan that gives you an instant glow. Ideal if you have spare time on a night for precise application.

Bonus Features: Quick dry, develops quickly, 360 degree nozzle, continuous spray and includes a handy tanning guide.