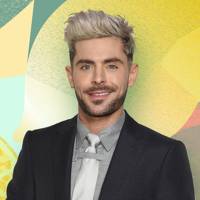 Vegan celebrities who are inspiring us to adopt a plant-based diet
Veganism has become a major health and wellness mainstay over the past few years and it's not set to slow down anytime soon with over 3 million Brits attempting to adopt a plant-based diet this year alone.
The decision to go meat and dairy-free is not only swarming our Instagram feeds, but it is also shaking up London's food scene with an endless offering of vibrant vegan-friendly dining experiences, as well as taking over recipe books.
Still not feeling inspired? Then look to Hollywood where an army of celebrities are giving us every reason to go plant-based. "I just had more energy than I've ever had in my whole life. I was just listening to what my body was telling me!" stated Jessica Chastain, while Venus Williams credits her vegan diet for helping her stay on top of her game since being diagnosed with an autoimmune disease. If that's not enough to lure you enough, then look further than Ariana Grande and her flawless glowing skin. Case closed.
Here, we take a look at the vegan celebrities leading the way...
The best vegan cookbooks for beginners, foodies and plant-based meals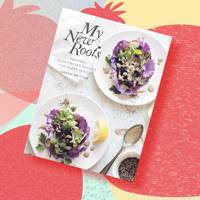 Vegan
The best vegan cookbooks for beginners, foodies and plant-based meals
Zac Efron

In recent years Zac Efron has become a vegan, even crediting his toned physique to his plant-based diet. Another example that a vegan diet can cultivate… well, the best body we've probably ever seen!

Sia

Superstar Sia has been a committed vegan since 2014. Last year, it was announced the singer would be joining the cast of vegan documentary, Dominion, alongside Rooney Mara and Joanquin Quin.

Kat Von D

Kat Von D has been a devout vegan for most of her life and in 2015 she put misconceptions around a plant based diet to bed: "No, your hair won't fall out - mines healthy and shiny as hell. No, your skin doesn't turn yellow or gray - mine's never looked as healthy as it does now. No, if you eat right, you won't get all skinny and weak - I have plenty of boobs and ass, and I'M HYPER AS F*CK!". She even has her own vegan beauty range.