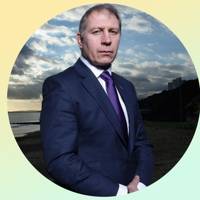 These are the most chilling true crime documentaries to binge-watch on Netflix
Crime documentaries have never been so popular. Home to some of the best crime dramas on offer, the on-demand service is spoiling our best (or worst) spectator-selves rotten. From Delhi Crime to Making A Murderer Netflix hasn't left us empty-handed. Oh no, there's plenty more true crime on offer.
From the absolutely unbelievable pizza heist of Evil Genius to the alluring strength of the cult in Wild Wild Country, the eye-opening family-focussed The Staircase to the unnerving The Confession Tapes that will have you questioning your own mind, here's our run-down of the very best in true crime to keep your eyes glued to the screen (and maybe shut at the scary parts)...
A renowned criminologist revisit a series of unsolved murders, including the mysterious story of Carole Packman, a wife and mother who disappeared in 1985.

Delhi Crime

The shocking real-life story about a young women who was gang raped on a bus in Delhi.

Lorena

This four-part series explores the famous 1993 court case between John Wayne and Lorena. After suffering years of physical and emotional abuse in their marriage, Lorena cuts off her husband's penis leaving him mutilated. During the infamous court case, the media failed to mention the years of abuse Lorena endured, instead focusing on the crime she committed against John. This series – premiering on Amazon prime – sheds a necessary light on the racism, misogyny and biased reporting Lorena suffered from.

Abducted in Plain Sight

Literally everyone is talking about this mind-blowing documentary about an Idaho family whose sociopathic neighbour becomes fixated on their 12-year-old daughter. Very creepy, very gripping.

Murder Mountain

Hunboldt County in California runs a big business of legal marijuana, attracting vistors from all around the world. However, many are never seen again.

Stacey Dooley Investigates, Canada's Lost Girls

Stacey Dooley, the documentary maven and Strictly star, investigates why there are so many missing indigenous women in Canada. 10/10.

Life and Death Row (2018)

For those fascinated by the system of capital punishment, this Texas-based series delivers in spades.

Dirty Money (2018)

This compelling Netflix Original documentary, directed by Oscar award-winning director, Alex Gibney, explores corporate greed. Each episode covers a different business and its controversies with episode one kicking off with the 2015 Volkswagen emissions scandal. Warning: this will leave you raging.

Making A Murderer Part 2 (2018)

The documentary that lit the fuse on our true crime obsession? None other than Making a Murderer. Three years later, it's back for Part Two. Following on from Part One, a ten-part masterpiece looks at the almost unbelievable case of Steven Avery, who is freed from prison after being wrongly convicted of rape, only to be arrested for the murder of another woman. For Part 2, Steven and his nephew Brendan are still trying to clear their names with new legal representation and it's just as addictive as ever. If you haven't seen it, you ok hun?

I Am A Killer (2018)

This documentary series follows real inmates, who have been sentenced to death. They talk about their lives and the crimes that led them to be behind bars. Each episode looks in depth at a different inmate who speak frankly about the motivations that led them to commit their crimes — all as they wait on their own
execution dates.

Evil Genius (2018)

Evil Genius might be one of the most twisted documentaries to join our list. It tells the story of pizza delivery man, Brian Wells, who literally blew up while in police custody for bank robbery. Wells had had a bomb locked around his neck by someone (the list of suspects is interesting, to say the least) and was tasked with going on a criminal scavenger hunt in search of the key. There are just four short episodes to the series, and you'll be hooked from the get-go. The best thing about this one? You'll get a full resolution at the end - that's right, we actually find out who did it.