The royal family's go-to skincare guru shares 7 simple steps for beating 'winter face'
Not only did the festive period wreak havoc with our waistlines and livers, but all the late nights and overindulgence also took their toll on our skin. So what can we do about our thirsty, lacklustre skin, we hear you cry?
We've enlisted the help of Royal and A-list beautician and founder of Heaven Skincare, Deborah Mitchell, to share 7 surprisingly simple ways you can bring your skin back to life and start 2019 with a glow.
1. Don't skip meals

After a heavy Christmas and New Year we try and hold back on eating and often skip meals to lose those extra pounds. However, skipping meals can often cause dehydration because food digestion is one of the highest forms of hydration for the body. Make sure you're eating even - if it's dry oats. Believe it or not, it would still produce water to keep you hydrated.
The best bb cream and tinted moisturiser to provide the perfect base for summer skin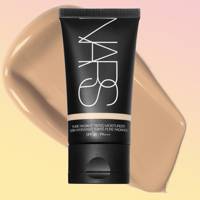 Makeup
The best bb cream and tinted moisturiser to provide the perfect base for summer skin
2. Turn down the heat

It's cold, I know, but heating takes the oxygen out of the air and dries skin, leaving it dull and lifeless. Wrap up warm and add a gel moisturiser under a light cream to add hydration.
3. Ditch the dairy

Dairy is one of the biggest causes of bad skin. I know it's cold out there but ditch those lattes and milky drinks. If you're going to drink warm drinks, have a mug of coconut milk instead. Coconut milk has high levels of Vitamin C, which helps maintain elasticity and flexibility of skin. It's also rich in copper, and can help to prevent and lessen wrinkles, sagging skin and age spots.
4. Wind can be problematic

Wind wipes our skin, taking every last bit of moisture out of it. Protect yourselves by creating a mask of moisturiser that has a high oil content. We layer our clothes in winter, but why do we never think of layering our skin?
5. Give up the party and have a nap

After Christmas and New Year, let your body rest. It needs time to recover and re-coup after a stressful time. This is the same with your skin. Whilst you sleep, the body encourages and boosts blood flow to the skin, which means you wake to a healthier glow. If you don't sleep enough, your skin will look dull.
Why Mugwort is the Korean beauty secret that could cure your skin conditions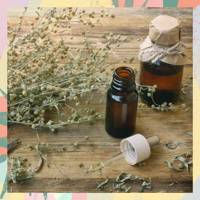 Beauty
Why Mugwort is the Korean beauty secret that could cure your skin conditions
6. Get stung!

Bee Venom can be the quickest way to get your hydrated, beautiful skin back after the party season. Bee Venom products available online and in retail contain Abeetoxin, which keeps the skin looking fresh and line-free by relaxing the facial muscles. When applied, it makes the skin feel like it's been stung by lots of bees so encourages blood flow to the skin and therefore creates rich blood moisture.
7. Don't scrub

If you're skin is looking haggard, dry and flakey following a heavy party season, do not exfoliate straight away! A lot of people reach for the scrubs to try and get their skin back to normal, but by doing so, you're just taking more moisture out of it. Flakiness and dry patches are an indication the skin is out of balance it is becoming irritated. Use a moisture cream or cleanser rich in hyaluronic acid as it's vital. It's what the skin depletes so it's what is needed.
1. DayWear, £45, Estee Lauder
Tick off your SPF and pollution protection in one handy application. Full of antioxidants, this day cream hydrates whilst shielding your skin from the elements.

2. Lotus Youth Preserve Face Cream with Super 7 Complex, £42, Fresh
Every now and again, a truly great skincare product comes along and we savour every last scrap. This face cream from natural-based brand, Fresh, is one of them. Packed with botanical ingredients and vitamins, it has a lightweight, dewy texture, a seriously quenching conclusion and the scent of early morning dewdrops on freshly formed leaves.

3. Skin Food, £12.50, Weleda
Tonnes of celebrities swear by this green tub of goodness. Victoria Beckham loves to use it as a hand cream and Julia Roberts slathers the rich, buttery balm from top-to-toe. The online reviews don't lie either, with five stars all round, hailing it as a 'harsh weather lifesaver'. No wonder one is sold every 23 seconds.

4. Benefiance Wrinkle Smoothing Cream, £75, Shiseido
You can always rely on Shiseido to deliver cutting-edge skincare technology in the most luxurious of ways and the new Benefiance range is no different. It *casually* uses the principles of neuroscience to improve skin cells' ability to communicate, optimising the benefits of each nourishing and age-defying ingredient.

5. Clinique Dramatically Different Hydrating Jelly, £31, Amazon
This goopy jelly goodness just became a best-seller on ASOS in the moisturiser category. It was one of two, alongside its sister, Clinique Moisture Surge Intense Moisturiser. The see-through skin-slurping moisturiser penetrates faster than doughnuts disappear in the office, and locks in that moisture all damn day. Having only launched in August 2018, it seems the good word has definitely gotten out.

6. Drunk Elephant Lala Retro Whipped Cream, £71.60, Amazon
When 100,000 women vote for this cream as their absolute favourite moisturiser, you know it's pretty damn good. This creamy, whipped moisturiser promises to give skin an instant and sustained hydration without ever feeling heavy or greasy. Infused with a blend of six antioxidant-rich African oils to heal and renew; plantain extract to promote firmness, density and elasticity whilst evening skin tone; fermented green tea to combat ageing and inflammation and moisture-boosting sodium hyaluronate crosspolymer to hydrate, smooth fine lines and wrinkles and stimulate collagen formation. In fact, it's so popular that Mecca Cosmetics hailed it the best moisturiser ever in their beauty awards.

7. Baebody Retinol Moisturiser , £18, Amazon
When a moisturiser receives over 3,000 positive reviews online and becomes Amazon Prime's most in-demand cream, you know it's good. Baebody Retinol Moisturiser promises to fight the signs of ageing (that'll be the retinol), to leave skin soft, smooth and glowy. It targets everything from wrinkles and uneven skin tone to dark spots and dryness. If that wasn't enough, it'll help beat discoloration, sun damage and even work as an acne treatment. Talk about a multi-tasker.

8. Elemis Pro-Collagen Marine Cream, £82, Amazon
If you're after a cream that works damn hard to hydrate and hold your skin firm, this silky slice of heaven is ready to start right away. Lacklustre skin that's looking (dare we say) a little old, has a high chance of instant satisfaction.

9. Essential Energy Day Cream SPF 20, £53.10, Shiseido

This baby glides on like creamy yoghurt but dissipates into silk to leave your skin makeup-ready. It's also the first face cream to use neuro-technology, helping to send messages from your skin to your brain to help the regeneration process.

10. CeraVe PM Cream Facial Moisturiser, £12, Boots
The cult US drugstore brand has finally come to the UK, so you can now get your hands on the wallet-friendly moisturiser than many a blemish-free, hydrated American face swears by. Yee-haw!

11. L'Occitane Ultra Thirst Quenching Gel, £28, Amazon
If what your chops need are a whack of moisture like a cream-pie to the face, look no further. Very pleasing to use.

12. Embryolisse Lait-Creme Concentre Nourishing Moisturiser, £13, Boots
A best-seller since the 1950s and celeb secret weapon (we're looking at you Khloe Kardashian), this simple and soothing lotion is great for dry, oil, sensitive, troubled, young or old skin. A proper all-rounder for £13? We'll take 5 please.

13. Kiehl's Ultra Facial Cream, £22.63, Amazon
Formulated to hold moisture in the upper layers of your skin, this keeps things hydrated for much longer than most, but without any greasiness. If you're a 'one product and go' sort of person, make it this.

14. Absolute Ultimate Sleep Cream, £22, Marks & Spencer
People have lost their nut over this 'miracle' night cream and we can see why. In the world of bells, whistles and 10-step-regimes, this just makes your skin better and brighter, all on its own. Don't believe us? Check out the 300 rave reviews on their website...

15. Vitamin E Moisture Cream, £13, The Body Shop
This might have been your first-ever skincare purchase as a pre-teen, but there's no reason it shouldn't be your last, too. Buttery soft, non-irritating and packed full of goodness it's a no brainer. Especially for the price.