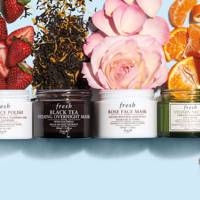 Spa addicts, listen up! These are the 5-minute facial masks you need to try
In partnership with
Fresh
---
Beauty Festival
Manchester Central Convention Complex
-
You can't beat a spa break - slipping through a lemongrass-scented weekend in fluffy white robes and slippers, while professional angels get to work melting away any tension. It's the ideal way to treat your body and soul to the love it deserves.
Oh wait. We just remembered our jam-packed calendars and empty bank accounts.
Right. Don't stress. Take deep breaths, and listen - we have a suggestion that will indulge your skincare cravings and get that wellbeing rush at home. Plus, it only requires five minutes (busy bees, rejoice!)
Combining ancient rituals, potent natural ingredients and modern science, Fresh masks give you that straight-from-the-spa radiance whenever you feel like it. There are plenty to choose from - each brimming with benefits that will satisfy even serious spa enthusiasts. But, before we introduce you, let's wash off the day.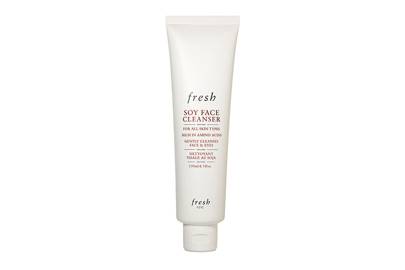 Cleansing your skin with Fresh Soy Face Cleanser, £11.50, will not only dissolve any makeup and impurities, it will also help your chosen mask absorb into the skin.
Are you ready? It's time for the ritual to begin...remember to breathe in the intoxicating scents, luxuriate in the silky textures and then feel the magic working.
Also, don't forget to visit our Fresh stand at the GLAMOUR Beauty Festival in London from 8th to 10th March. Tickets available now on Eventbrite now. Indulge in a complimentary mini facial or Sugar Lip ritual with Fresh's skincare experts, plus receive a Fresh goodie bag with every service.
Fresh Black tea Instant Perfecting Mask, from £29

Instantly moisturises, bolstering the skin's defences against wrinkle-causing free radicals. The velvety, whipped texture is extra luxurious - perfect for long flights.

Fresh Vitamin Nectar Vibrancy-Boosting Face Mask, from £21

A concentrated blend of Mediterranean citrus fruits to brighten and refine your skin, revealing a vibrant glow.

Fresh Rose Face Mask, from £21

This ultra-hydrating rose blend will plump up and calm all skin types. Is yours super sensitive? Chill in the fridge to max the soothing effects.

Fresh Umbrian Clay Purifying Mask, from £20

Use as a deep pore-clearing cleanse, or apply directly to spots to both purify and heal.