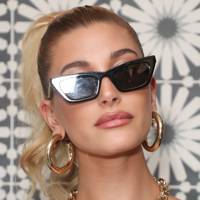 Hailey Bieber just trademarked 'Bieber Beauty' and we're excited
What do Jessica Alba, Kylie Jenner and Ariana Grande all have in common? Your boyfriend probably fancies them, but what he doesn't know is how swiftly these celebs filtered into the world of beauty, with just a touch of support from their status.
For Jessica, ultra gentle skin, hair and colour products with an environmentally-friendly bonus formed the base of her brand, Honest Beauty. Kylie used the buzz around her own pout to create Lip Kits (plus a multi-million dollar beauty business); and as for Ari - well, the beautiful melody of notes in her Cloud fragrance guarantees goosebumps.
Hailey Bieber's best beauty looks of all time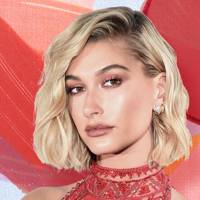 Hailey Baldwin
Hailey Bieber's best beauty looks of all time
With success stories like these, it's no wonder other actors, singers and models are considering the industry for a career move. The latest of which is none other than baby-faced beauty, Hailey Bieber.
Following in the footsteps of her famous friends, Hailey has recently gone ahead and trademarked 'Bieber Beauty' giving us a major hint at her next career move.
Never one to shy away from her commitment to hubby, Justin, we're not surprised Hailey has chosen her spangly new surname to back her beauty ambitions. And let's be honest, if hair products are on the agenda, 'Baldwin Beauty' should probably be dodged.
What exactly will Hailey be bringing to our beauty cabinets? That's still officially TBC, but we bet 'complexion' will star. Think Rhianna's Fenty Beauty with a serious focus on glow, and some sort of millennial twist.
Watch this space!
Scroll down for Hailey's best beauty looks...
Hailey stepped out with bold pink hair and she's making us want to reach for the bottle.

Hailey's gorgeous blonde bob and paired back natural makeup look has her looking fresh-faced and glowing.

No one, I repeat, NO ONE, does pink hair better than Hailey. She looked stunning on the Met Gala Red Carpet with her dewy skin and pink hair pulled back into a flower crown.

You have to admit, Hailey is the queen of being able to pull off anything. From a cool girl dark lip to tousled hair...

and... sleek, stunning and glamourous.

I mean, look at that FLICK!