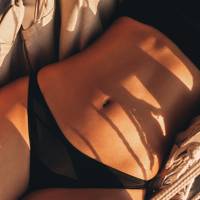 Melanin injections are the dangerous way celebrities are trying to score a tan
Many of us go to great lengths to score a golden tan. From wearing a tansie to bed (got to protect those sheets) to slipping your mitt over a coathanger for an extended arm that reaches that spot on your back – applying self-tan requires a lot of skill and patience.
Which leads us to the question, if there was an injectable of some kind that could give you a tan without slathering on product - would you do it?
It sounds great in theory, but the reality is that melanin injections are far more dangerous than we ever imagined...
7 tanning accessories that will actually change your life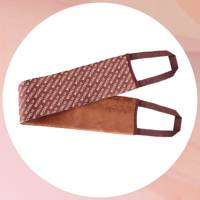 Fake Tan
7 tanning accessories that will actually change your life
What are melanin/tanning injections?
"'Melanotan' (a brand of melanin injections) is a synthetic hormone which is injected via a needle under the skin to stimulate the pigment cells in your body to produce more melanin, which in turn gives you a tan", says Dr Ross Perry, skin cancer expert and Medical Director of .
How do melanin injections work?
There are two forms of melanin injections available, Melanotan I and II, which are diluted in water before being injected.
"Melanotan I or afamelanotide is an alpha-melanocyte-stimulating hormone (alpha MSH) analogue which stimulates the production of eumelanin (tanning pigment) in the skin", says Dr Catherine. "It was developed and registered for the treatment of a condition called erythropoietic protopophyria – a rare inherited condition that causes sufferers to develop prolonged burning pain, swelling and redness after 1-20minutes of sun exposure."
In comparison, "Melanotan II as a tanning injection gives quicker, longer lasting results", says Skin Expert, "However, Melanotan II will not work without some form of UV exposure, so you need to be getting a minimum of 20 minutes of natural sunlight a day to help activate the melanotan injections."
"Within 6 days you will begin to see your skin warming up to a natural-looking sunkissed glow."
Move over, retinol! 'Bakuchiol' is the game-changing skincare hero people can't stop raving about and here's why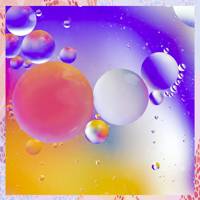 Skincare
Move over, retinol! 'Bakuchiol' is the game-changing skincare hero people can't stop raving about and here's why
Where can you get melanin injections?
Unlike Botox and other injectable skincare, tanning injections aren't performed by professionals in clinics. in fact, they're technically 'illegal' in the UK.
"Melanin injections are illegal to sell in the UK as they are unlicensed - this is because they have not been tested for safety, quality and effectiveness and there are serious concerns about potentially dangerous side effects", says Dr Catherine Borysiewicz Consultant Dermatologist at
But that doesn't mean that people aren't still getting their hands on them...
"Although Melanotan is not a licensed medicine in the UK and to sell the drug is a criminal offence, people are still able to purchase the unlicensed injections online via underground websites and sources", says Skin Repair Expert, . "All of the top models and celebrities are doing it and prefer this option over sunbeds as sunbeds cause skin ageing."
The dangerous side effects of melanin injections
The biggest worry with these injectibles is that stimulating melanin production and cells can also stimulate dangerous changes in the skin.
"There have been case reports from users of Melanotan of moles which have rapidly changed and become darker", says Dr Sophie Shotter, award-winning cosmetic doctor at . "Medical professionals would be very worried about anything which 'stimulates' melanocytes, because of the same risks associated with stimulating them via sunlight or sunbeds i.e. cancerous changes."
Short-term side effects can also include facial swelling, nausea, flushing, vomiting and appetite loss.
"Also, bizarrely, type II can be associated with spontaneous erections in males!", says .
Is there such a thing as 'safe' melanin injections?
The short answer is 'no'. "They haven't been properly tested, are not regulated and the reports of damaging side effects are commonplace and so they should be avoided", says Dr Ross.
And with new tanning innovations coming across the beauty desk every day, self-tanning is only getting easier, faster and more stain-free as the years go by. Don't risk it, just fake it.
Looking for your a self-tan to sweep you off your feet? These are our favourites...
Best for acne-prone skin

Idéal Soleil Hydra-Bronzing Self-Tanning Milk, £10.50,

Results? A buildable, natural-looking tan that benefits from the glowy boost of hydrating thermal water. Not many products can work as well on the face as the body, but this gentle tan ticks both boxes.

Bonus features: Paraben-free and suitable for sensitive skin. It doesn't cause breakouts either.

Best for babes on a budget

Advanced Pro Formula 5-in-1 Tanning Mousse, £7.99,

Results? Colour so rich and realistic, others will ask where you holidayed. It lasts for ages, and responds well to top-ups.

Bonus features: Easy-to-spread foam formula, with a pump that only needs one hand.

Best for a deep glow

1 Hour Tan Dark Mousse, £7.99,

Results? Achieve an even and subtle hint of colour after one hour, a chocolatey tan after two and an intense Barbados-bronze if you stick it out for three.

Bonus features: Super-quick drying and an olive undertone to ensure zero traces of tangerine.

Best for a subtle day-to-day glow

The Body Illuminating Tan Drops, £42,

Results? That fresh, dewy, I-just-returned-from-the-beach-but-kept-my-SPF30-topped-up kind of tan.

Bonus Features: These handy drops can be added to any body lotion, oil or moisturiser to transform it into a bespoke self-tan. Add one drop for a weekend by the beach, or four for full-on bronze brilliance.

Best for girls on the go

Alpha Beta Glow Pad Gradual Glow, £34,

Results? Fancy a natural-looking, buildable tan without the fuss? Thanks to their easy-to-use design, these single-use wipes cut out the need for extras. Great for getting that glow on the go.

Bonus Features: Gentle exfoliating acids in the formula work to smooth the surface of skin, and help ensure an even, streak-free finish.

Prefer to build up your tan? Check out our list of the best gradual tanners of 2019

Best for a quick-fix

Self Tan Purity Bronzing Water Mousse, £31,

Results? An instant light gleam that develops into a golden tan with a noticeable glow.

Bonus Features: The formula feels refreshing to apply thanks to its Green Mandarin Water base and the hibiscus extract helps to shield skin from damage.

Best for those who hate that self-tan smell

Coconut Dry Oil Tan, £25,

Results? A heavenly-scented, natural-looking and skin-loving self-tan that lasts for five days.

Bonus Features: It is bursting with anti-oxidants to fight off free-radical damage caused by pollution and UV rays.

Best for clumsy tanners

Over It Magic Self-Tan Eraser, £17.95,

Results? Not only does new self-tanning brand Isle Of Paradise's formulas provide a flawless - and more importantly, odourless - bronzed glow, but this nifty product is essential for any mishaps or removals because, let's be honest, all good tans must come to an end.

Bonus Features: This magic remover gently exfoliates with glycolic acid but is also infused with coconut, chia seed and avocado oils to nourish.

Best for those who want flawless results

Bondi Sands Self Tan Foam Dark, £14.99,

Results: A really dark tan with golden undertones, for the ultimate Australian beach babe look.

Bonus Features: Dries in seconds and you can even shower after one hour (or try the one hour express for an even quicker, deeper colour). Ideal for those with olive skin as the results are really rich in colour - although it has gorgeous golden undertones that work brilliantly on fair skin types as well.

Best for an amazing glow that can be washed off

Body Blur, £29.95,

Results: Not just a tanner, this blurs a multitude of imperfections and is especially effective on the legs.

Bonus Features: What's more, it washes off, so don't panic if something goes wrong!

Best for fake tan virgins

Ambre Solaire No Streaks Bronzer Dry Body Mist, £10.99,

Results: A no-nonsense multi-angle spray tan that leaves a light tan, ideal for a subtle glow. A perfect product if you're new to the world of self-tan sprays.

Bonus Features: Multi-angle dry mist spray, apricot extracts to moisturise skin, quick-dry, no need to rub.