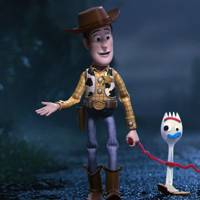 These are the epic films you need to watch this year
Spring may be upon us but don't let that deter you away from a leisurely afternoon at the cinema because there are a hell of a lot of epic films coming your way over the remainder of the year.
Amongst this year's offerings are the highly-anticipated return of The Avengers, Guy Ritchie's re-telling of the classic 1992 Disney classic Aladdin, and Barry Jenkins latest venture, If Beale Street Could Talk, which has already been tipped for an Oscar nomination. If those don't tickle your fancy then we're certain Tarantino's Once Upon A Hollywood or Downton Abbey's long-awaited cinematic debut will.
Oscars 2019: The winners, jaw-dropping dresses and best red carpet moments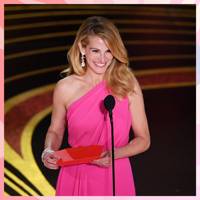 Oscars
Oscars 2019: The winners, jaw-dropping dresses and best red carpet moments
To put it simply, there's never been a better excuse to grab a large glass of vino and book in for an evening (or ten) in front of the big screen.
Here, GLAMOUR lists the must-see new movies of the year.
Toy Story 4

Release Date: 21st June 2019
What: You'd be lying if you said you haven't been eagerly awaiting the fourth rendition of your favourite childhood movie. This time, Woody, Buzz and the rest of the gang, including a newly re-fashioned Bo Peep, unite for an epic road trip.

The Lion King

Release Date: 19th July
What: Beyonce and Donald Glover lead the CGI re-telling of everyone's favourite 1994 Disney film. Tissues at the ready, people.

Once Upon A Time In Hollywood

Release Date: 26th July
What: Tarantino's latest film will see him delve deep into the notorious Manson murders, with Margot Robbie acting as Sharon Tate.

Downton Abbey The Movie

Release Date: 13th September
What: The long-awaited cinematic debut of the nation's favourite period drama is coming to screens this autumn, hurrah. And many of the show's original cast will be making an appearance including Maggie Smith, Michelle Dockery and Hugh Bonneville. Double hurrah.

Frozen 2

Release Date: 22nd November
What: After the extraordinary success of the original film, Frozen is back! And this time Elsa and the gang are off to explore the ancient mystery of their kingdom. Disney fans, rejoice.