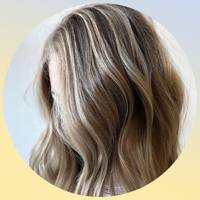 'Sand hair' is the new blonde trend you're going to want this summer
Pretty much the second the sun comes out and the temperature starts creeping up, we start day-dreaming about doing something drastic but tasteful with our hair, like getting blonde highlights. It doesn't even have to get above 20 degrees and we're already picking out bikinis, thinking about day-drinking and booking an appointment with the hairdresser to get that perfect, summery blonde update to our hair.
So, we are very excited to hear that there's a new type of blonde balayage around. New York-based hair colourist Christine McMillen has a fresh take on blonde for people with naturally darker shades. She has just introduced the new look on her Instagram and declared it 'Sand Hair'. It is, of course, the perfect name because it makes us think of digging our toes into the sand, drinking cocktails by the sea and getting salt on our skin. The summer dream.
Proof that light brown hair colours couldn't be further from basic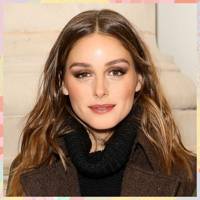 Brunette
Proof that light brown hair colours couldn't be further from basic
A customer of Christine's came in with light brown hair and she gave it a multi-dimensional dark blonde update. "It is a hand-painted balayage that we glossed with medium blonde tones called 'mirage,' 'Irish creme,' and 'butter cream," Christine told Allure. "The overall process took us about two to two-and-a-half hours, but can take longer for anyone with a darker natural color."
Because this colour was painted on, it should last a bit longer than usual highlights. Christine says it'll stay for about four months, and the tone will fade over 24 washes. If that happens, just pop in for a refresh and get back to the beach.
If you're thinking of trying blonde hair for summer, here's all the inspo you need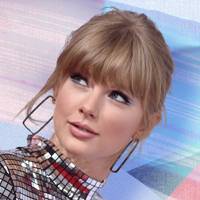 Hair
If you're thinking of trying blonde hair for summer, here's all the inspo you need
Scroll down for all the other hair colours we're loving for 2019...
Fire hair

Fire hair is up 90% on Pinterest as we look for brighter, more vibrant shades for summer. Dancer Dianne Buswell, is proof that bold is better with this shade of firetruck red.

The Mallen Streak hair

Taking inspiration from those with natural mallen streaks (a section of hair with little to no pigment), this highlighting trend sees a bigger section of hair bleached for a dramatic stripe, usually placed to frame the face.

Texture Paint hair

As more and more women are embracing their natural textures, free-hand highlights are making a big comeback. Rather than using the traditional foil technique, lightening agents are painted through curls to further enhance the coiled shapes and shadows, adding instant dimension.

Amber Slate hair

A mixture of warm (think strawberry blonde) and cool (think ice blonde) tones creates 'Amber Slate' – a modern take on the classic honey blonde. It's universally flattering on all skin tones and is the ideal trans-seasonal shade.

Opal hair

Pearlescent shades with super-reflective shine are set to be big for 2019. If you're not up for the rainbow version we're expecting to see all over festival season, this harmony of grey and cool-toned blonde is just as beautiful.

Metallic peach hair

This peachy, metallic hair colour puts the 'Living' into 'Living Coral'. Created by Cambridge Hair Collective, the highlights woven between brights takes us back to the rose gold hair trend.

Illuminated brunette hair

According to Refinery 29, Brazilian women are asking for 'illuminated brunette' in salons, with one stylist telling them that over half of his clients now request it. Hairstylist João Bosco hand-paints one-inch strands all over before smudging the roots with a toner akin to his client's base. The best part? It will last at least six months, meaning it's super cheap and low-maintenance. Sold.

Blonde roast hair

If you're a brunette hoping to add a splash of blonde to your colour or a blonde hoping to tone down for the colder months, blonde roast is the ideal way to do it. The new colour trend seamlessly combines shades of darker brown with shades of lighter blonde for the ideal Autumn hue. Describing the trendy new hair colour on Instagram, colourist Olivia Smalley wrote: "A hybrid combo of cool metallic ash tones on brunette hair." Will you be trying it this season?

Chilli chocolate hair

In true autumn fashion, gingers and reds are the colours of the season, but chilli chocolate hair is for those of us that are a bit nervous about going the full way. The colour is made up of a deep chocolate brown with an auburn hue, to get the illusion of sun-kissed hair without it looking unnatural. The name came from Amanda Leaman of Joi Salon in Boston, for a pretty self-explanatory reason - it looks like one of those extremely expensive hand-crafted chocolate bars that only get pulled out on special occasions.

Mauve champagne hair

Looking for a way to switch-up your blonde hair? Meet mauve champagne as coined by Arizona-based hairstylist, Tara Nicole, via Allure. Thanks to the mauve-toned formula, this hue changes based on where the light hits. Genius.