Is snail slime the secret to curing acne? This woman thinks so...
If you're at the end of your pot of Sudocrem, have had enough of rubbing ice on your face, and have given up on that skin-boosting skincare regime, snail goo might just be the answer in your quest for glowing skin.
Yep, that's right, the slime trail the little shell-housed creatures leave behind can be put right on your face.
Jessie Schiewe wrote on about how rubbing it on her face and neck twice a day - once in the morning and once at night, helped her acne more than anything the doctor had previously prescribed her.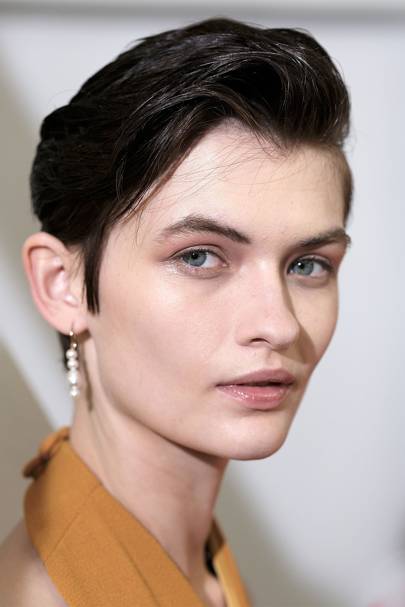 She wrote: "I saw multiple dermatologists who recommended myriad ointments, like Differin and Tazorac, as well as prescription antibiotics, all of which I dutifully used, to no avail. Facials became a monthly ritual, and I tried everything from intense extractions to LED Blue light treatments and glycolic-retinol masks."
She also tried switching up her makeup to more pore-friendly brands but still didn't notice a difference...until she discovered snails, and it left her skin glowing and surprisingly, acne-free.
Even though snail mucin isn't actually made to treat acne, it's simply a bonus feature. It's made up of hyaluronic acid, glycoprotein enzymes, antimicrobial and copper peptides, which are all common anti-ageing ingredients and help to reduce fine lines.
Best of all, it's not cruel to collect the mucin either, and snails aren't harmed or injured in the process.
Skincare company, Biopelle, have created a range of products containing the mucin that you can now buy because, you know, who wants to go digging around in their garden?
Biopelle put the snails into a bucket and pretty much swing them around - agitating the snails which causes them to produce the secretion. Not quite vegan.
Searches for vegan beauty are up 281%, so here are the perfect products to add to your green regime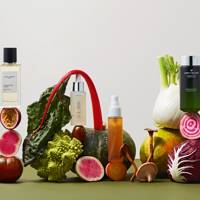 Vegan
Searches for vegan beauty are up 281%, so here are the perfect products to add to your green regime
Biopelle president, Elliott Milstein, said: "It's not like you can just put a snail directly on your face and have it move around to get those results."
While products are pricey, ranging from £30-£200, it turns out you do pay for quality, as Milstein says a lot of companies "actually just grind up the snail and don't use the extract." So if you're looking at a product that costs £5, that's more than likely what you'll be getting.
While there's a long way to go before the likes of snail mucin become socially acceptable, if it works, it works, and we'll be sure to update you once we know.
If you're not sure whether you can hack that just yet, here are our favourite acne-busting products...
KILLA, £27 (8 x patches, 8 x swabs ),
Coming soon to Cult Beauty, Zitsticka's KILLA patches (excellent name, don't you think?) target deep, under-the-skin pimples with a potent combination of zit-zapping ingredients. Containing just five ingredients (including hyaluronic acid, salicylic acid, and niacinamide) the swipe and stick kit aims to dissolves blemishes at the source, rather than just treating the skin's surface. Blind pimples, begone!

Super Spot Remover™ Blemish Treatment Gel, £16,
By combining the power of zit-zapping salicylic acid with skin-soothing red algae, Origins have concocted one powerful spot stopping solution. And it seems you guys love it too, as it was awarded with 'Best Blemish Treatment' in the GLAMOUR Beauty Power List 2018.

EridiKate Acne Treatment, £22,
The cult US brand has only recently landed in the UK and it's already proving to be a hit. It contains 10% sulfur that dries out spots, alpha hydroxy acids that reduce the appearance of enlarged pores and zinc oxide that absorbs excess oil. Perfect for those bumps you can feel but can't yet see.

Overnight Clearing Gel, £46.50,
Pricey but spot sufferers swear by this stuff that contains salicylic acid, hyaluronic acid and tea tree that helps clear spots, calm redness and stop bumps from re-appearing, all while you sleep.

Clear Skin Clearing Treatment, £37,
If your spots are leaving unsightly marks, this formula works hard to not only fight blemishes but also fade any existing marks without being too drying,

10% Sulfur Paste, £19,
This magic potion also contains the ingredient-of-the-moment, sulfur, along with salicylic acid to calm, dry and exfoliate skin.

These handy little patches from Korea can be popped on at night and are designed to pull out puss from pimples. The weightless patches help target spots and breakout-causing bacteria, whilst minimising the appearance of blemishes, redness and inflammation to leave skin clear, fresh and soothed. People who have tried the purse-friendly stickers can't stop raving about them.

Effaclar Duo + Anti-Blemish Moisturiser, £16,

No one understands skin like the experts at La Roche Posay, who have relied on their skin-loving thermal spring water to remedy problematic skin for years. This wonder product is able to moisturise, control oil production and correct dark spots all at once. Genius.

Offects TE-Pads Acne Pore Treatment Pads, £44.50,

Heralded as the king of the chemical peel, Dr Zein Obagi's at-home treatment regime is cosmecuetical skincare at its finest. These acne-fighting pads contain salicylic acid to hinder oil production and glycolic acid to enhance exfoliation, resulting in clearer, more radiant skin from first use.

Salicylic Acid 2%, £4.20,

Believe it or not, the best thing about this product isn't the price (although, it's pretty great, right?). The hybrid of salicylic acid (a beta hydroxy acid proven to both prevent and treat blemishes) and witch hazel to reduce redness makes this serum a great product to add to your anti-acne arsenal.

Dynaspot, £22,

Pop this cult classic on top of any spot and watch it disappear thanks to the combination of chamomile, tea tree oil and salicylic acid, allowing the formula to treat the blemish without drying out the skin around it.

Blemish + Age Defense, £85,

The fact that this oil-free serum targets the signs of ageing as well as pesky blemishes makes it an instant favourite. Containing a potent wrinkle-reducing blend of acids, it works to detox congested pores and boost cell turnover.

Acne On The Spot Superstar Serum, £105,

Patented anti-microbial ingredients, precious botanical complexes and high-grade salicylic acid makes this serum a powerful solution to your acne woes.

Detoxifying Clay Mask, £45,

Showcasing activated volcanic ash and clay, this results-driven mask loosens stubborn blackheads and inhibits oil production, while tea tree oil and peppermint keeps skin calm.

Drying Lotion, £16,

Your new go-to for on-the-spot treatment, this concentrated salicylic acid treatment dries up spots in a flash.