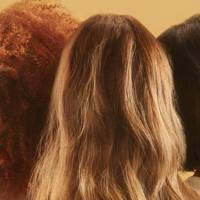 Terracotta is the hair colour trend everyone will be turning to for summer... and it's all because of Brexit
While opal hair is making its debut this Spring and grey hair returns for another season, there's one hair colour that's caught our attention and captured our hearts - and we are pretty convinced that it's the most wearable colour trend of the season.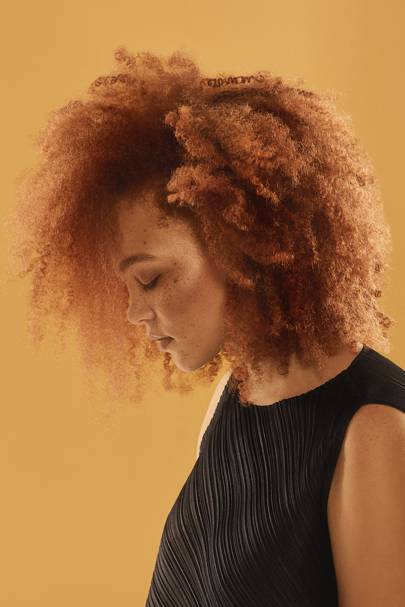 "Terracotta hair is here for everyone to enjoy," says Zoe Irwin, Wella Professionals UK Colour Trend Expert, who travels the world searching for inspiration and picking up on the latest beauty and fashion trends before they go mainstream. "As a trend forecaster, I note how the market reacts to colours and I can see that yellow as a tone has a 50% year on year rise, which really fits into the movement towards other 70s tones in the last three - five years," says Zoe.
The trend relies on putting warmth back into the hair, as if it was being naturally illuminated by the sun. "It's a warm wash of colour that is based around the magical light that happens in the evening," she says. Zoe primarily works with a palette of five Wella Professionals shades, and four glazes, that range from sun-kissed strawberry blond to a baked terracotta.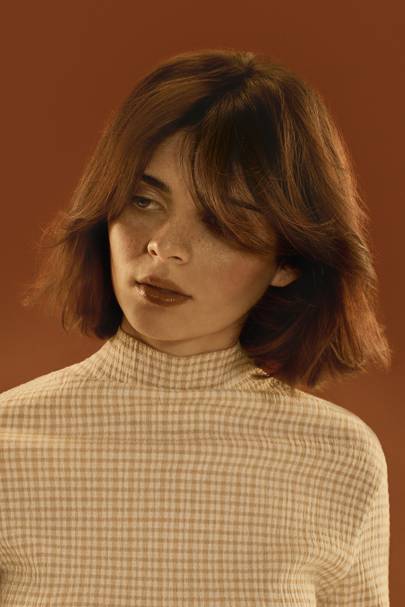 The base shades work in tandem with the glazes, which pick up any pre-lightened areas of hair to add dimension. "I use multiple tones to make it look as natural as possible and use the Palm Painting technique, which is a French form of balayage."
The hottest new hair colours for your summertime switch-up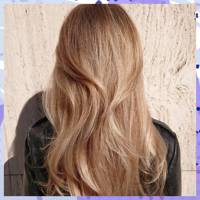 Hair Trends
The hottest new hair colours for your summertime switch-up
But aside from being supremely wearable and universally flattering, the trend goes far deeper than aesthetics. "During times that we feel unsettled because of political unrest, we become more nostalgic," explains Zoe. "We are now looking back to a time of fond memories of the 70s - long hot summers, wearing gorgeous dresses. This time was well documented with images shot in warm hazy light - and they are also filtered with soft and dreamy hues, which is very comforting at a time of such despair." Bloody Brexit, eh?
Here are some other hair colour trends to inspire your next shake-up...
The Mallen Streak hair

Taking inspiration from those with natural mallen streaks (a section of hair with little to no pigment), this highlighting trend sees a bigger section of hair bleached for a dramatic stripe, usually placed to frame the face.

Texture Paint hair

As more and more women are embracing their natural textures, free-hand highlights are making a big comeback. Rather than using the traditional foil technique, lightening agents are painted through curls to further enhance the coiled shapes and shadows, adding instant dimension.

Amber Slate hair

A mixture of warm (think strawberry blonde) and cool (think ice blonde) tones creates 'Amber Slate' – a modern take on the classic honey blonde. It's universally flattering on all skin tones and is the ideal trans-seasonal shade.

Opal hair

Pearlescent shades with super-reflective shine are set to be big for 2019. If you're not up for the rainbow version we're expecting to see all over festival season, this harmony of grey and cool-toned blonde is just as beautiful.

Metallic peach hair

This peachy, metallic hair colour puts the 'Living' into 'Living Coral'. Created by Cambridge Hair Collective, the highlights woven between brights takes us back to the rose gold hair trend.

Illuminated brunette hair

According to Refinery 29, Brazilian women are asking for 'illuminated brunette' in salons, with one stylist telling them that over half of his clients now request it. Hairstylist João Bosco hand-paints one-inch strands all over before smudging the roots with a toner akin to his client's base. The best part? It will last at least six months, meaning it's super cheap and low-maintenance. Sold.

Blonde roast hair

If you're a brunette hoping to add a splash of blonde to your colour or a blonde hoping to tone down for the colder months, blonde roast is the ideal way to do it. The new colour trend seamlessly combines shades of darker brown with shades of lighter blonde for the ideal Autumn hue. Describing the trendy new hair colour on Instagram, colourist Olivia Smalley wrote: "A hybrid combo of cool metallic ash tones on brunette hair." Will you be trying it this season?

Chilli chocolate hair

In true autumn fashion, gingers and reds are the colours of the season, but chilli chocolate hair is for those of us that are a bit nervous about going the full way. The colour is made up of a deep chocolate brown with an auburn hue, to get the illusion of sun-kissed hair without it looking unnatural. The name came from Amanda Leaman of Joi Salon in Boston, for a pretty self-explanatory reason - it looks like one of those extremely expensive hand-crafted chocolate bars that only get pulled out on special occasions.

Mauve champagne hair

Looking for a way to switch-up your blonde hair? Meet mauve champagne as coined by Arizona-based hairstylist, Tara Nicole, via Allure. Thanks to the mauve-toned formula, this hue changes based on where the light hits. Genius.

Mulled wine hair

We love *drinking* red wine in Autumn so we're totally here for this new colour trend. Mulled wine hair is all over our Instagram feeds this week and the multi-dimensional tones means it works for all skin tones. Cheers to that.

Toasted coconut hair

If you're a brunette who wants to dip her toe into more of a blonde hue, let us introduce you to toasted coconut: the hot new hair colour taking over our Instagram feeds. Speaking to Allure, colourist Ami Rexroth explained: "It's a very rich, dark root that softly transitions and melts into blonder ends". We are absolutely loving this subtle new take on blonde highlights, aren't you?