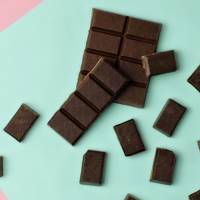 The best foods to nibble on if you want to de-bloat
The best way to overall health is through a varied, nutrient-rich diet and plenty of exercise. But if you're suffering from a bloated belly (and haven't been diagnosed with IBS or a leaky gut), you might be interested in research that reveals FODMAP as a potential cause.
FODMAPS, or FODMAPs, or Fermentable Oligossaccharides Disaccharides Monosaccharides And Polyols, are found in a wide variety of foods that are otherwise classed as healthy but are hard to break down in the gut, leading to bloating, excessive gas and stomach pains. Foods that are high in FODMAPs and might be a good idea to avoid are garlic, onions, beans and most wheat products.
But enough of what not to eat! Try snacking on, sipping down or mixing in some of these clever foods, which can not only they relieve water retention, but they could also help to stave off cravings, boost your metabolism and keep you feeling fuller for longer. Plus, most of them taste pretty good too (yes, chocolate is on the list). The best part? Chocolate features on this list.
Get ready to tuck in, in more ways than one.
Going against everything we thought we knew, dark chocolate (and we're talking real dark chocolate – 70% and up) could be the treat our future flat stomach is craving. Packed with polyphenols & magnesium, this sweet treat can help to balance your gut, help with gas and even kick your metabolism back into action. Oh, go on then...

Olives

Whether you're a total booze hound or just like to have a glass of wine on occasion, turns out having olives as your aperitif is not only tasty, but good for your health. Yan Czerwinski, founder of The Yan Plan, says to always have 4-5 olives pre-booze, as they slow blood sugar elevation (most alcohols are high in sugar) to reduce the potential of fat storage.

Acai

Acai berries are well known for their anti-oxidant properties, but did you know they're are also rich in essential fatty acids and dietary fibre? The tiny purple fruits can help to speed up digestion and provide more energy – something we all need if we want any hope of hitting the gym after work. Add them to your porridge in the morning or whip up a smoothie bowl for a nutritious snack. Delish!

Leafy Greens

Include a portion of leafy green vegetables at every meal to reduce water retention. Kale, spinach and romaine lettuce are all extremely low in calories, full of fibre and offer several vital vitamins and minerals that help to ease water retention without causing the bloating and discomfort that some other vegetables might do.

Peppermint

Peppermint is known for its potent healing and calming digestive properties, so if you're looking to slim down your stomach, it makes sense to start including it in your diet. The easiest way to do this is to drink it in tea form, so pick up a box from your local supermarket (organic if possible) and try drinking three cups a day. Great for clearing the skin, too!

Green Tea

Addicted to your builder's brew? It may be time for a change. Swapping to green tea has been found to assist the body in flushing out excess fluids, helping to calm bloating around the stomach caused by water retention. What's more, it has been found to speed up the metabolism, which can aid the burning of excess fat in the body.

Kelp

Get on with the Mediterranean diet and include some seaweed or Kelp into your meals. Prized for its high levels of iodine, kelp helps to create the thyroid hormones in your body. These regulate your metabolic rate – the rate in which your body burns fat. It also contains several minerals which have been found to assist the breakdown of belly fat and relieve water retention. Seek it out in Japanese supermarkets or pick up from health food stores in a supplement form.

Apple Cider Vinegar

If you're looking for a quick fix body detox, try adding a few capfuls of apple cider vinegar to your meals. It acts as a digestive tonic, helping to see off harmful bacteria in the intestines, flush out toxins, and relieve water retention around the stomach. Try adding some to vegetables during cooking, or as a dressing over salad.